ABOUT THE FOUNDATION FOR EQUESTRIAN ATHLETES
 FEA is using a unique method for supporting & funding equestrian athletes: amateur & professional riders, service providers, and horses alike.
GuideStar ranks FEA in the top 0.5% of all charities.
• OUR MISSION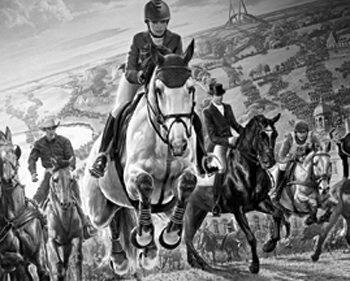 Empower & support the equestrian community getting to their next level of: Performance, Lifestyle, Financial Security, Legacy, and Compassion, all in a tax-advantaged environment.
Objectives
Promote horsemanship through education at all age & riding levels.

Support & inform emerging amateur & professional equestrian athletes with their present and future needs.

Assist & educate riders, professionals & horses during and after their active career, using effective financial & management strategies. 

Support equine-related activities such as, among others, equine therapy for children & young people in needs
(ex: autistic, handicapped, teens at-risk, etc).

Introduce new adepts to the equine-related industry, and to the benefits of being around horses.
View the full introduction to FEA in a PDF format, or view the Summary.
---
• OUR VISION
We envision FEA as the trusted source in the equestrian community for: problem solving, career & retirement support, ally, mentor, and as service provider.

We foresee the growth of new adepts and new talent from the ground up, using true horsemanship & FEA's resources as the main pillars leading to success.

We see ourselves as phenomenal supporters of kids and adults with physical or mental disabilities, encouraging the use of the healing effects of horses.

We anticipate providing other non-profit entities the knowledge and support needed to achieve a financial state of self-sufficiency.
---
• OUR VALUES
The work of FEA is instilled with these values:
We believe in the healing effects of horses on humans.

We believe in helping people help themselves.

We believe in educating and supporting the equestrian community through the practical application of knowledge and resources to improve their quality of life and the life of their horses.

We believe in being responsible, selfless and exercising good judgment in our actions in how we support our beneficiaries.

We value integrity of purpose and action in everything we do.
---
• WHO WE ARE
A game-changer and a not-for-profit entity, the Foundation for Equestrian Athletes (FEA) is the result of years of exposure to the sport, abundant feedback from local, regional, national & international events, including training, horse shows, industry-related meetings, as well as countless discussions with trainers, riders, officials, and support staff. Specific needs have been identified and while numerous entities, both for-profit and not-for-profit, address many of the needs at different levels, a few major issues remain to this day. FEA does not claim to be the ultimate answer to all, but it brings solutions that have been seldom offered with such a win-win structure.
For most, the key missing ingredient has always been and remains the financial aspect of the sport, and this is where FEA's plan comes into play, in a very unique way. Equestrian Spirit is proud to grant FEA with the financial benefits made possible through its association with a resilient entity offering strategic financial solutions. 
The strategic merging of both the equestrian and financial worlds allows unprecedented solutions to pretty much any and all issues and weaknesses facing equestrian athletes, professionals, parents, and sponsors, starting with practical horsemanship all the way to supporting international talent. 
---
• THE NEEDS WE ADDRESS
FEA offers mentoring, guidance and information on present & future financial constraints, training costs, career path support, personal health matters, vets, horse-rider combination, rider and horse retirement, insurance, and more. The main supported areas are:
Horsemanship

: support to introduction & advanced training, now online and eventually to be clinics at select locations nationwide and at major horse shows, mostly for riders but also for trainers, grooms, barn managers and parents. This portion includes education from beginners' level (through local & regional shows + associations) all the way to the elite athletes. Also includes horse's safety and wellbeing.

Elite

: riders with high potential but with limited resources, financial and otherwise: training, transportation, accommodation, leases, entry fees, etc.

Management & Acquisition

: career management, education, training of teams (grooms, barn managers, etc).

 S

upport acquisition of equipment, buildings, land, horses, etc. For example, using certain financial strategies to acquire that "multi-million dollar horse", a training facility near Wellington or on the West Coast, or whatever the need is for the serious rider to get to the next level.

 Retirement & legacy: educate & support professional riders in better preparing for life after competition and for retirement, by choice or forced (ex: career-ending accident), for themselves and for their horses.

 Horses-Humans Relations

: Equine-assisted therapy, R&D of products of services

Open

: other areas may be supported, depending on research, feedback and recommendations. This could include a number of equestrian disciplines, para-athletics, special scholarships, etc. 
---
• PLATFORMS CREATED
FEA has already created and is offering at no cost three main platforms to support the horse-related industry and non-profit entities:
---
• SPECIAL SERVICES
While one of our goals is to support riders, trainers, clinics, events, equine therapy and other equine-related entities, we recognize the need to address special situations in ways that require flexibility and creativity.  If you have a situation that requires special attention, please email us at services@EquestrianAthletes.org
---
• HOW THE FUNDS ARE GENERATED & USED
As a 501(c)(3) public charity, FEA receives tax-deductible donations as well as grants.
The financial goal of FEA is to use certain grants and funds self-generated to handle all our operation & administrative costs, leaving 100% of the donations to genuine beneficiaries.
A key element of FEA is the fact that the funds donated can be used for a multitude of purposes: a specific purpose, a specific entity, a specific need, or the general fund for allocation by the FEA Board. It can also be a mix; for example, a portion of a donation may be allocated to athlete development, another portion to USEF and the last portion to the Alzheimer Society or equine therapy: the donor decides from a long list of pre-approved beneficiaries, to include national federations, state and regional associations as well as local entities.
The self-generated funds used for our operations come from several sources, including consulting services, the Unified Asset Donations System, and others. In some cases, the approach we take may also be used by other nonprofit entities to help them improve their own financial situation, and hopefully become financially self-sufficient if that happens to be their goal.
---
• 

OUR TEAM

Our present priority is to gather the best possible people to support our mission and ensure we stay in line with our purpose and in touch with the people and entities we really want to serve. Thank you so much to the numerous people already supporting us in so many ways. If this Foundation for Equestrian Athletes resonates with you and you would like to contribute your time, experience, relationships, funding or any type of assets, please let us know!

 

Dr. Serge Gravelle
Chairman
email

 

Thomas O'Mara
Director
(Serving term as USEF's president)


 

Melanie Smith Taylor
Advisory Board
email


 

Carol Dysart
Advisory Board
email

Julie Gravelle
Rider Relations
email

Sandra Davis
Grants Coordinator
email

Carolina Oliveira
Social Media Coordinator
email

Note: Several well known individuals are anonymously supporting and advising FEA. 
We let our supporters the option of making their time and/or financial contribution(s) publically known or remain anonymous.